You'd love the style of Goddess...
In ancient Greece, Aphrodite was worshipped as the stunning and alluring Olympian Goddess of Love. Only the virgin Goddesses were immune to her spell.
Much like the voluptuous Aphrodite, your deepest desire is to lead with passion and be regarded as a magnetic personality and a woman that's not easily forgotten.
To walk in a room and turn heads for all the right reasons is what your heart yearns for. You want to feel confident in the way you show up for yourself- a phenomenal woman.
Style-wise you're all about the deep, radiant, lush colors and mesmerizing textures. A signature perfume and stunning jewelry are not a luxury, they're your essentials. Based on your answers, your style is bold and colorful with an elegantly sexy edge.
As a modern woman embodying the spirit of Aphrodite, you'd live your life listening to your heart's callings. You'd be connected with your feelings and passions...Your secret desires...How does it sound?
The ancient Greek Goddesses were avatars of human behavior. You can see them in you and your Next Door Goddess jewelry can help you express this side of yourself!
Three things to consider before investing in your new favorite piece-if you want to revive your inner Aphrodite (and connect to your passion)!
1. Is it too small?
Sometimes less is less and more is more, darling. Goddess Aphrodite would never hide behind something minimal or indifferent. Why should you?
Eye-catchers that perfectly complement your skin tone and start conversations are a game-changer for any outfit…So why invest in less?
You're wearing jewelry to feel like a million bucks, and nearly invisible stuff shouldn't make the cut. Sorry.
2. Does it look too cheap to be true?
If the piece that caught your eye is a bit too cheap for the bling, think twice before investing. There's always a catch...
Wouldn't it suck to invest even $30 on a statement bauble only to find out EVERYONE has it on? What's the point in wearing the same jewelry if you wanna make a different statement? You'd better pass.
If you're picking one piece to buy, skip the mass production. I'd suggest going custom, one-off, or limited-edition, handmade, sexy jewelry. This is the only way to make sure you're the only girl at the party that has it on. And that can make all the difference.
3. Will you wear it on repeat, for years to come?
Girl, I feel you… Sometimes you feel like the reincarnation of a magpie. You're strolling through Target looking for a Tee and the shiniest, most stunningly colorful tassel earrings pop in front of you like a wild rabbit in the fields-in multiples.
And they're staring at you.
And they're only $16.99-the absolute steal!
But here's the thing. If you fell in love with those earrings and they'll be with you forever-power to you. Go grab them.
But how often does that really happen?
More often than not, pieces like these end up spending their life in your drawer tangled up alongside their peers. They were bought on a whim and never considered an investment in your style-or you. Pointless bling is what I call them.
I believe you (and your fancy wallet) deserve better.
Are you wondering why the heck I talk so much about your jewelry?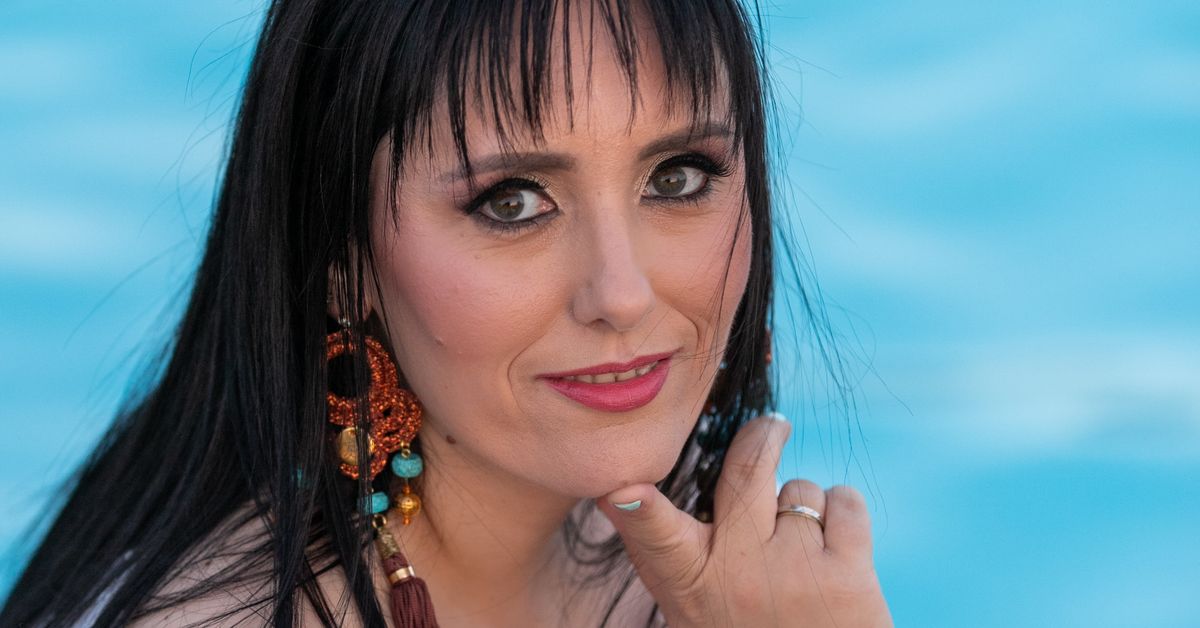 Hi, I'm Vicky 👋
I'm the Chief Visionary Officer and creative force behind Next Door Goddess. I specialize in designing and creating Greek Inspired jewelry that lifts you up and sets you apart. Jewelry mindfully handmade to revive your inner Goddess.
In the 25 years I've been adorning women from all walks of life, one's the key lesson I learned: If you want to make a difference, your style should be as personal as it gets. And the closest thing to a shortcut is your jewelry.
Limited Edition and one of a kind jewelry can take any outfit from indifferent to breathtaking in the blink of an eye. It can bring the punch that's your own special style sauce.
Our bold, different and totally eye-catching jewelry is here to empower women to feel ravishing, gorgeous, and totally unforgettable with their Grecian flair!
Check out these Next Door Goddess Jewelry pieces that will revive your Inner Aphrodite in a heartbeat:
1. Sexy Gold On Your Black Earrings — These breathtaking blacj-k and gold earrings will complement all your outfits and steal the show in the blink of an eye
2. Amazonite On Crystal Bracelet — The bracelet every modern Aphrodite yearns for, but only one can have. Intense color, semi-precious stones and a genuine Swarovski® crystal element. Check it out, Goddess! A look at its amulet tag will be your inner Goddess reminder in the blink of an eye.
3. Dramatic Blue Stars Necklace — The necklace your colorful, bold heart desires. Wear it with a white dress or Tee and turn heads. It's not for the faint at heart...Dare you?
But wait — there's more! Did you give me your email? I'll pop in your inbox with an exclusive offer pretty soon-stay tuned!